Why you should consider an online degree program
Written by: Peru State • Apr 14, 2020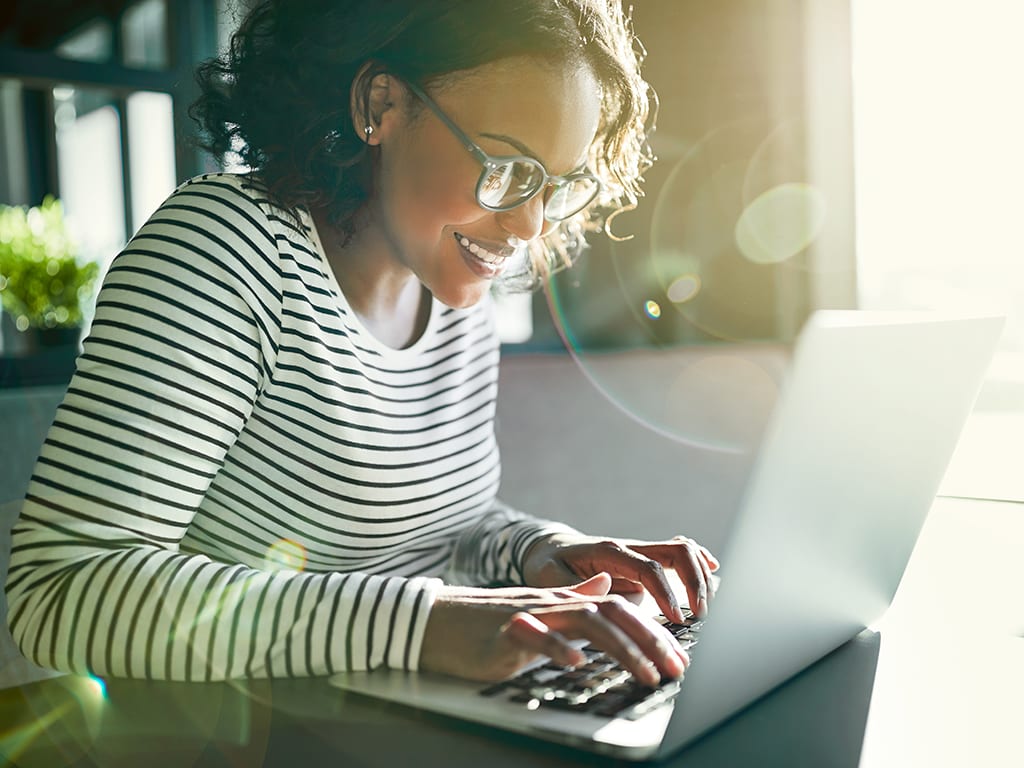 Check out why so many are turning to online degree programs for quality college education …
Convenience and flexibility Adult students with families and career commitments often enroll in online degree programs because they find it easier to balance work, family and school. Virtual learning also appeals to the younger set graduating high school simply because of their high familiarity with navigating technology. 
Whether you're a working adult or an independent learner seeking a degree, online degree programs are inherently convenient. You may not have time to sit in a physical classroom and listen to a lecture. Online learning eliminates this obstacle, allowing you to study and attend class when and where it works for you. 
Additionally, course start dates are often more frequent, without the limitations of on-ground semester schedules. And you can typically work at your own pace as long as you meet the established deadlines, without any required login times – making it an even more flexible option.
Student and faculty interaction A fear many students have about online education is that they'll be isolated in their studies. This isn't the case at all. Similar to on-campus students, you'll have to study and complete assignments and exams. But if you have a question, your professor is just an e-mail, chat session, videoconference or phone call away. 
You can also take advantage of course discussion boards, where you chat virtually with fellow students about course topics. In addition, online institutions often offer academic and student advising and tutoring. 
Essentially with online learning, you collaborate with a much broader geographic network of expert instructors, fellow students and professionals than you would with an on-campus setting. This interaction enhances the education experience and often results in lasting professional relationships beyond graduation. 
Affordability A 2019 study by the Learning House suggested those attending online universities are satisfied with their education's return on investment. Results of the annual study revealed 84% percent of current and former fully online students strongly agreed (44 percent) or agreed (40 percent) that their "online education was worth the cost."
In terms of specific tuition and fees, these costs range across all universities, both online and on-ground. Regardless of which type of university you choose, there are many affordability options available to explore – financial aid, military tuition assistance, corporate tuition reimbursement and scholarships. 
Another cost-saver to look into is transfer credit from prior learning, such as college courses, life experiences, and military service and corporate training. More transfer credit equates to less time and tuition needed to graduate, so ask your chosen school's admissions representative about a transfer credit evaluation. 
Also, a few cost benefits unique to online learning are the savings in gas and car wear-and-tear from not traveling to and from campus.
Faster Completion With many online degree programs, courses last anywhere from 6-12 weeks rather than the 16-week class structure commonly found with on-ground programs. Taking shorter classes often allows you to clip through your degree plan more quickly, and ultimately graduate faster. 
Flexible, affordable, interactive and oftentimes faster – all online benefits worth strong consideration as you narrow your decision for college education. If you're still on the fence and would like to weigh the pro's and con's with a university experienced in both online and on-campus learning, give us a call. At Peru State College Online, we're here to help.