Earning a Master of Science in Education Could Boost Your Career
Written by: Peru State • Apr 6, 2020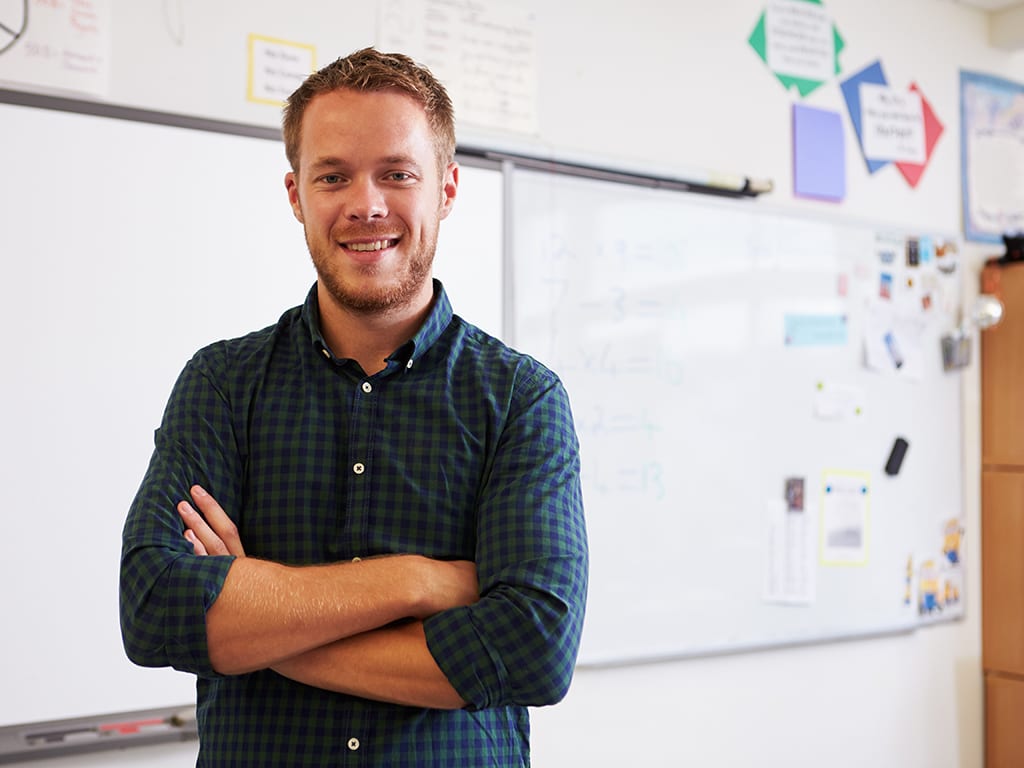 The benefits of a graduate degree cannot be disputed: higher salary, advanced teaching skills and better job prospects. It is also an important stepping stone to earning a doctorate degree, if a postsecondary career is your goal. Plus, on a feel-good note, you can't overlook the appeal of being a stellar role model for your kids and family, and gaining even more respect from fellow educators. 
Which type of advanced education degree is right for you?
So, what degree to choose? You've most likely ruled out the Master of Arts in Teaching (MAT) that is more popular among those who may be re-entering the teaching field or switching to education from a totally unrelated field.
What you want is to advance. With your teaching license under your belt, you need a degree that can take you to the next level, which is where a Master of Science in Education (MSED) is most valuable. Having this credential gives you more latitude in taking your career where you want it to go – even beyond the classroom. 
Here is a sampling of the types of careers made possible with an MSED:
Principal – averaging $81,988 annually
Assistant Principal – averaging $70,314 annually
Curriculum Developer – averaging $59,776 annually
Media Specialist – averaging $46,849 annually
Instructional Technologist – averaging $54,810 annually
Educational Consultant – averaging $63000 annually
School Counselor – averaging $49,307 annually
Job titles and salaries reported by PayScale.
You can even add a specialty to your MSED. For instance, at Peru State College Online, our Master of Science in Education is offered 100% online and includes focus areas, like: 
Classroom Behavior and Management
Instructional Mastery
Inclusionary Practices and Policies
Instructional Technology
Most educators who earn their MSED online have found it entirely manageable, without sacrificing their actual teaching jobs. How? Here are a few reasons …
Flexibility. Online degree options offer such flexibility for working adults. All you need is a computer and an internet connection. 
Convenient speed to completion. While the MSED typically takes around two to three years to finish, some colleges offer an accelerated track, significantly whittling down the time to graduation.
Particularly lately, distance learning has been in the spotlight for offering a welcome relief while the world takes a temporary break from face-to-face interaction. You have probably dipped into online teaching yourself lately, and have an appreciation for the continuity it has brought to the classroom.
So, when choosing a program that can help position you as a top educator, evaluate all your options. Talk to the various colleges. Ask questions. Find out if they offer an MSED that makes best sense for your goals.  
If you are considering the best online graduate degree for your future as an educator, Peru State College Online is here to help. As the oldest college in Nebraska, we were established as a teaching school and our expertise continues. We will be happy to discuss whether our online Master of Science in Education or even a different graduate degree type is the best path for your goals. Learn more here.