Why Choose a Career in Accounting?
Written by: Peru State • Apr 15, 2020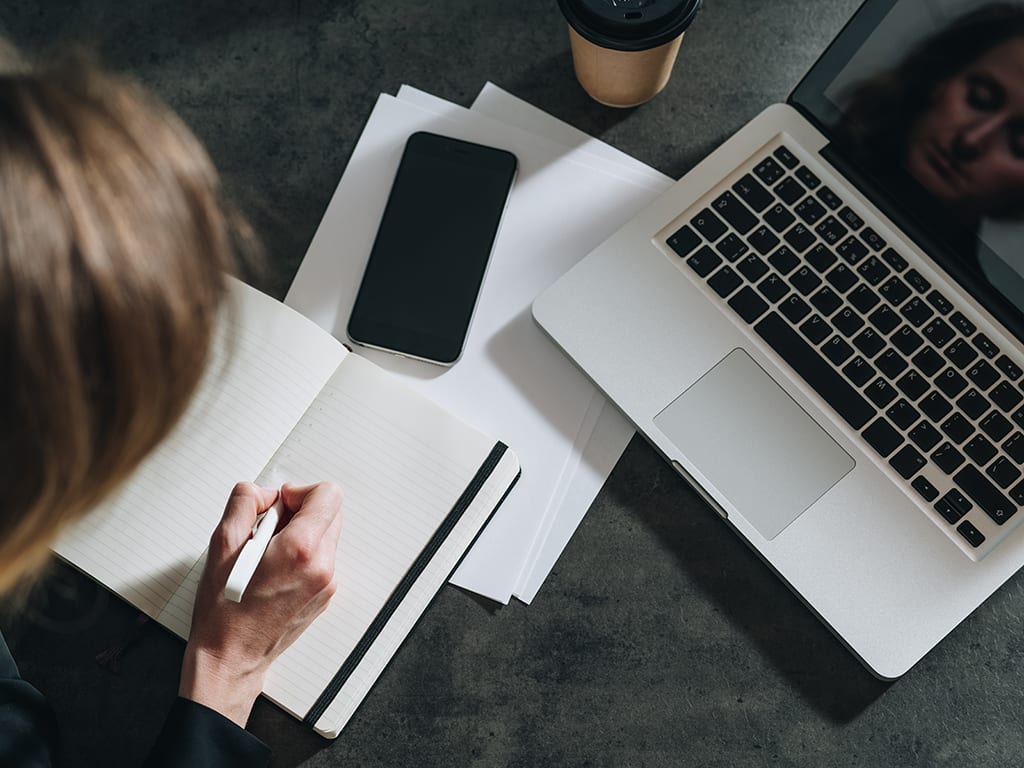 If you don't have much knowledge of accounting and aren't familiar with what accounts do, it could be natural to ask the question: Why choose a career in accounting? But you might be surprised to learn there are several benefits to working in the field. In fact, if you like numbers and aspire to a career in business, accounting may be the right field for you. The U.S. Bureau of Labor Statistics (BLS) projects there will be openings for approximately 135,000 accountants and auditors each year through 2030, so there certainly will be a wealth of professional opportunities for aspiring accountants. 
However, a fondness for numbers is far from the only reason to pursue a career in accounting. Good salaries, job security and expanding career opportunities are just a few of the reasons a career in accounting has appeal. If you've been considering enrolling in an online Bachelor of Business Administration with a concentration in Accounting degree program, knowing more about the benefits of working in accounting can help refine your career goals.
Benefits of an Accounting Career ¶
The benefits associated with a career in accounting demonstrate why choosing a career in accounting could be a wise move.
Attractive Salaries and Job Security ¶
According to the BLS, accountants and auditors earned a median salary of $73,560 as of May 2020. The BLS also projects that demand for accountants will remain strong due to increasing globalization, economic growth, and the complexity of the U.S. regulatory and tax environment. Although advances in technology have led to automation of certain traditional accounting tasks, the BLS notes those advances won't diminish the demand for accountants and auditors. In fact, automation may lead to greater emphasis on accountants providing analytical and advisory services.
Fulfilling Work ¶
Individuals who enjoy working with numbers and are detail-oriented can derive personal fulfillment from choosing a career in accounting. Providing sound financial information and guidance can be very rewarding, and identifying trends in historical financial data, for example, can provide a sense of satisfaction and achievement.
Going Beyond Recording Financial Transactions ¶
Accountants play a strategic role in helping organizations and stakeholders understand financial data. Companies big and small strategically look for ways to operate more efficiently, cut costs and increase profits. They rely on professionals to analyze and organize complex financial data into easier-to-understand reports. Accounting experts hold the key to decision-making that drives company success. Accountants are not just number crunchers; they also serve as trusted business advisors.
Numerous Career Paths ¶
The variety of career paths open to accountants explains why many people choose a career in accounting. As the American Institute of Certified Public Accountants (AICPA) notes, accountants have a variety of career paths from which to choose. They can:
Work in public accounting for firms ranging from local accounting practices all the way up to large global accounting firms, and they can specialize in areas such as tax, audit or management consulting 
Work for all sizes of for-profit companies in areas such as financial accounting and reporting, management accounting, treasury operations, cash management or financial analysis 
Choose to focus in a specialized area of accounting such as the valuation of businesses, financial planning or financial forensics 
Serve in accounting roles with government agencies at the local, state and federal levels 
Perform accounting for nonprofit organizations and educational organizations
Opportunities to Explore New Technology ¶
Accounting has come a long way since the days of hard-copy ledgers. Having the opportunity to develop skills in new technology is a great reason to choose a career in accounting. The AICPA points out that today's accountants work with technology in areas such as data modeling and visualization, business modeling and strategic trend analysis. Artificial intelligence (AI) and blockchain technology are also finding their way into accounting.
Steps to Pursuing a Career in Accounting ¶
The education and certification steps involved in entering into an accounting career are fairly straightforward.
Step 1. Earn an Undergraduate Degree ¶
Earning an online accounting degree remains one of the best ways to land a job in this field. Those in the profession typically choose either a bachelor's in accounting or a broader business administration degree with an accounting concentration.
Earning a bachelor of business administration degree with an emphasis in accounting is popular among students who want to specialize in accounting but also like the breadth of knowledge that comes with a business administration degree. Earning a degree online also provides the added benefits of convenience and flexibility, with the ability to study virtually where and when it's most advantageous.
Step 2. Consider Certification ¶
Many accounting grads also go on to pursue certified public accountant (CPA) licensure, which involves a mixture of education, experience and passing the CPA exam. Requirements vary per state, so you'll want to do your homework if the CPA license is your ultimate goal.
While CPA licensure might be what first comes to mind when we think about accounting, other certifications related to accounting and auditing also are available.
The Institute of Management Accountants offers certification as a certified management accountant.
The Institute of Internal Auditors offers certification as a certified internal auditor.
The Association of Certified Fraud Examiners offers certification as a certified fraud examiner.
ISACA (formerly the Information Systems Audit and Control Association) offers certification as a certified information systems auditor.
Consider a Graduate Degree ¶
Individuals who have a passion for the world of accounting can also consider pursuing a graduate degree to extend their expertise in the field. Students can work on a graduate degree immediately after completing their bachelor's degree or after they've worked in accounting for a few years. Individuals can earn a master of accountancy degree, or earn related graduate degrees such as master's in taxation, finance or business administration.
Work in the Ever-Growing Field of Accounting ¶
When you know the benefits of having an accounting degree, you begin to understand why choosing a career in accounting can be a great decision for many individuals. Equipped with the right expertise and education, accountants have the opportunity to pursue a variety of career paths that offer a good salary and a stable employment outlook.
If working in accounting sounds like it aligns with your career goals, then explore the Peru State College online Bachelor of Business Administration in Accounting program. Offering you the knowledge and skills that employers value highly, the program is an excellent fit for individuals who want to enter the field. 
Embark on your career in accounting today.
Interested in finding out more about what an online accounting degree can do for you? Peru State College Online offers a Bachelor of Business Administration in Accounting. Learn more here.