What Is a Sales Lead? - Peru State College Online
Written by: Peru State • May 24, 2022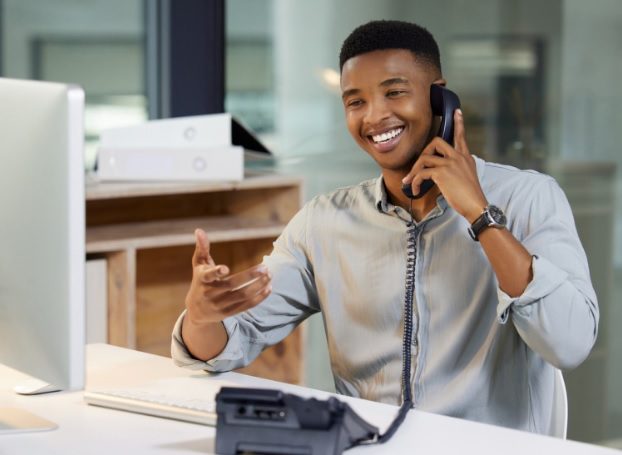 Sales Lead Roles and Responsibilities ¶
Sales leadership plays an indispensable role in many organizations. Within a sales team, sales leads are the professionals who spearhead efforts to find new customers. Involved in a variety of areas including marketing, advertising and even face-to-face networking, sales leads are responsible for sourcing out business opportunities and maintaining client relationships, often finding themselves traveling to and meeting with new or existing customers. 
Managing a sales team is a dynamic and fast-paced job. Sales leads must be able not only to delegate to and coordinate the efforts of their sales teams. They also need to motivate their teams to find creative and innovative ways to seek out new business. As the heads of their teams, successful sales leads set a positive example for other employees, demonstrating a strong work ethic and maintaining productive relationships with both customers and team members.
The day-to-day tasks and responsibilities of a sales lead can vary based on the type of business, whether it be online or in person, and the product or service. In many organizations, a sales lead's responsibilities may include:
Recruiting and training new employees: Interviewing, hiring and integrating new employees into a sales team; ensuring that they are informed of business practices; and monitoring their success within the team   
Creating reports for senior staff: Compiling sales data and information to track the business position of a company 
Assisting in making sales and devising sales strategies: Working within the sales team to make sales, develop new sales techniques or strategies, and satisfy and retain customers 
Overseeing the workplace: Monitoring the success of the sales team, maintaining inventory, setting up displays or advertising, and responding to employee or customer feedback 
Motivating sales staff: Setting goals, providing constructive criticism and putting programs into place to both motivate sales staff and cultivate a positive work environment
Sales Lead Skills and Education ¶
Great sales managers are able to provide support and leadership to their teams while remaining innovative and open minded. Sales involves regular interaction and communication with clients, consumers and co-workers, and many sales professionals combine the theoretical knowledge and soft skills gained from earning an advanced degree with hands-on work experience to reach their goals as a sales lead.
While many classic sales and networking techniques are still effective, the field is constantly evolving, particularly due to the influence and value of the growing online market, and professionals need to develop a multitude of skills to succeed, including:
Networking and Communication: Building positive and long-lasting relationships with clients can allow sales professionals to maintain a solid customer base that expands through positive referrals.
Social Media and Online Platform Marketing: Online and social media marketing are becoming the largest and most popular ways in which customers find new businesses and consume products or services, making a thorough knowledge of the technology a crucial requirement for the sales lead role. 
Leadership and Delegation: What is a sales lead without a strong team to support them? Sales managers able to recognize the strengths and weaknesses of each member of their team can ensure that the right people are pursuing different avenues. This allows them to utilize a variety of sales strategies without being spread too thin while providing clients with the attention they need to secure their business.
Sales Lead Education ¶
From managing teams of sales professionals to organizing data and putting programs into place to assist in increasing revenue, sales leads and managers guide a sales force's growth and success. Understanding the influence the growing online market has on their business, sales managers with an advanced degree focused on entrepreneurship, economic development and the latest technology have the opportunity to innovate within their organizations, capitalizing on trends and preparing for the future.
What a sales lead role involves can vary widely from one industry to the next, with some requiring specialized knowledge of their field. Earning a bachelor's degree is often the foundation required to enter into highly regulated or competitive fields such as health care, engineering or manufacturing. For graduates looking to take on a supervisory role acting as the lead of their sales team, pursuing a master's degree can provide them with the advanced skills they need to compete for these coveted senior roles.  
Sales Lead Salary and Opportunities ¶
Success in sales requires initiative, perseverance and creativity in finding new ways to market a business and attract customers. Sales leads or sales managers had a median salary of $127,490 as of May 2021, according to the U.S. Bureau of Labor Statistics (BLS). With positions expected to grow by 7% between 2020 and 2030, there will continue to be a number of opportunities for skilled professionals.
A variety of factors can affect an individual sales lead's salary, including any bonuses or commissions they receive, their location, their level of experience and education, and the type of industry they work in. The higher the demand for sales leads in a particular industry or location, the more competitive the salary. With hands-on experience, candidates may gain more workplace autonomy, allowing them to earn their own commissions. 
An advanced degree such as a master's in organizational management can help individuals build a well-rounded understanding of their field, combine the expertise garnered from accomplished teachers with hands-on experience using the latest technology, and prepare to take on a supervisory role and enjoy the higher salary that may accompany it. 
Build a Successful Future as a Sales Lead ¶
Sales leads can shape the future of a company. From building solid foundational relationships to helping an organization reach customers around the world, a sales lead can help a company grow. By pursuing an advanced degree such as the Master of Science in Organizational Management from Peru State College, individuals are able to build the skills and knowledge required to take on forward thinking and supervisory roles, and help steer the future of an organization. 
With its fully online curriculum, experienced faculty and entrepreneurship-focused program, the organizational management degree was created with hands-on skills and innovation in mind. Discover how you can take on the competition and become a difference-maker as a sales lead. 
Recommended Readings
Master's in Organizational Management vs. MBA
Opportunities in Business with an Online Education
Opportunities with an Organizational Management Degree: Salaries and Job Descriptions
Sources:
Betterteam, Sales Lead Job Description
Indeed.com, 7 Organizational Management Styles and Their Importance
JobHero, Sales Team Leader Job Description
PayScale, Average Sales Operations Lead Salary
U.S Bureau of Labor Statistics, Sales Managers