Strategic Planner: Job Description, Requirements and Salary - Peru State College Online
Written by: Peru State • Aug 17, 2022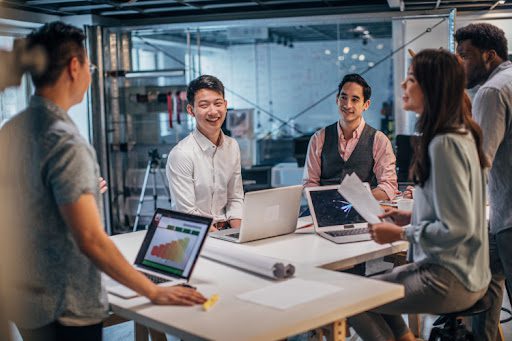 What Is a Strategic Planner? ¶
A strategic planner specializes in helping organizations develop and implement business strategies to reach goals and make improvements. Though this may sound simple, the process of creating an effective strategic plan, which is typically intended to guide a company for three to five years, entails in-depth research, deft analysis and effective communication. A strategic planner can work at one specific organization or as a consultant who is hired by companies with a specific need. 
Why Are Strategic Planners Important to Businesses? ¶
Strategic planners play a crucial role in an organization's ability to reach its goals, adjust to changing conditions and avoid unnecessary risks. 
Strategic planners are especially valuable to organizations that are looking to grow one or more areas of their business. Growing a business can be difficult, complex and filled with risk. Strategic planners can help organizations minimize this risk through their exhaustive research and carefully devised plans. 
In addition to minimizing risk, strategic planners can help organizations focus on the bigger picture and identify areas in which they can improve their operations. By pointing out problems and helping craft strategies for success, strategic planners can help businesses avoid many of the pitfalls that come with periods of growth. 
Strategic Planner Job Description ¶
Strategic planners must do careful and exhaustive research before creating a strategic plan, making sure they have a comprehensive understanding of their organization's goals, the current market conditions and specifics about the organization's operations. 
Strategic planners begin by helping the organization define and pinpoint its exact goals. In some cases, this could mean identifying an area in which the business is failing and needs improvement; in other cases, a business may be focused on how to grow a particular division or product line. Once the organization's goals have been identified, the strategic planner crafts a plan to help the organization reach those goals. 
The first step in creating a plan is to do extensive research based on the identified needs and goals and collect a sufficient amount of data (often core business information such as key customers or financial statements). The strategic planner then analyzes the data, gleaning insights that can help them craft their strategy. For example, the strategic planner may identify waste in one of the company's operating divisions or a new opportunity based on market trends. 
Once research and analysis have been completed, the strategic plan is created, and the strategic planner is tasked with communicating their findings and strategy to others in the organization, typically those in management positions.
How to Become a Strategic Planner ¶
Prospective students or career changers who find that the strategic planner job description aligns with their career goals may be wondering how they can step into the role of strategic planner. Having a clear understanding of the common path to becoming a strategic planner can make pursuing the role easier. 
Earn a Bachelor's Degree ¶
The first step is to earn a bachelor's degree. Typically, strategic planners earn a degree in economics, accounting or business. Developing a strong foundational understanding of how businesses operate and the factors that affect their success is critical to becoming an effective strategic planner. 
Earn a Master's Degree ¶
Pursuing a master's degree in a field directly related to strategic planning is an effective way to further qualify oneself for a career as a strategic planner. Though earning a bachelor's degree is vital to gaining a basic understanding of business principles, as well as foundational skills in communications and math, earning a master's degree in a field such as organizational management helps students develop the more complex skills, such as research, analysis and evidence-based decision making, required to lead others and implement the strategies they create.
Gain Work Experience ¶
Gaining hands-on work experience can be extremely useful before jumping into a role as a strategic planner. Typically, an individual will want to gain work experience in a relevant field such as business management or business consulting. Good strategic planners have gleaned insights from their work experience that help them to hone their skills and show employers they are capable of leading a team. 
Obtain Certification ¶
Obtaining relevant certification in the field can help an individual stand out from the crowd when pursuing a high-paying job as a strategic planner can significantly improve their chances by obtaining certification. Certification shows employers that one has the skills and knowledge necessary to excel in a strategic planner position. 
Some of the most impressive certifications for those looking to enter the strategic planning field include the project management professional (PMP), the certified planning engineer (CPE), the strategic planning professional (SPP) and the strategic management professional (SMP) certifications. 
Strategic Planner Salary ¶
In addition to being a fulfilling career that allows one to affect the trajectory of an entire organization, the strategic planning role comes with an impressive salary. Strategic planners earned a median annual salary of around $68,600 as of April 2022, with the top 10% making around $116,000, according to the compensation website Payscale. 
As strategic planners move into management roles, their earning potential may increase. The median annual salary for strategic planners managers was about $96,900 as of April 2022, with the top 10% earning up to $141,000, according to Payscale.
Discover How a Master of Science in Organizational Management Can Advance Your Career ¶
By gaining an in-depth education in leadership, management and entrepreneurship, you'll have the opportunity to advance your career and allow your potential to shine. Peru State College's online Master of Science in Organizational Management (MSOM) can help you develop the skills, knowledge and expertise that you need to excel as a strategic planner. This fully online program offers you the chance to further both your education and your career prospects from the comfort of your own home while learning from expert faculty. So what are you waiting for? 
Learn more about the MSOM program and start your journey to becoming a strategic planner. 
Recommended Reading
Master's in Organizational Management vs. MBA
Opportunities with an Organizational Management Degree: Salaries and Job Descriptions
Chief Growth Officer Salary and Job Description
Sources:
The Alternative Board, "Strategic Business Planning 101"
Indeed, "Strategic Planner Skills: Definition and Examples"
Payscale, Average Strategic Planner Salary
ProjectManager, "Strategic Planning in Business"
Zippia, "Top Strategic Planner Certifications for Your Career in 2022"