Scholarships and Grants for Online Students - Peru State College Online
Written by: Peru State • Mar 18, 2022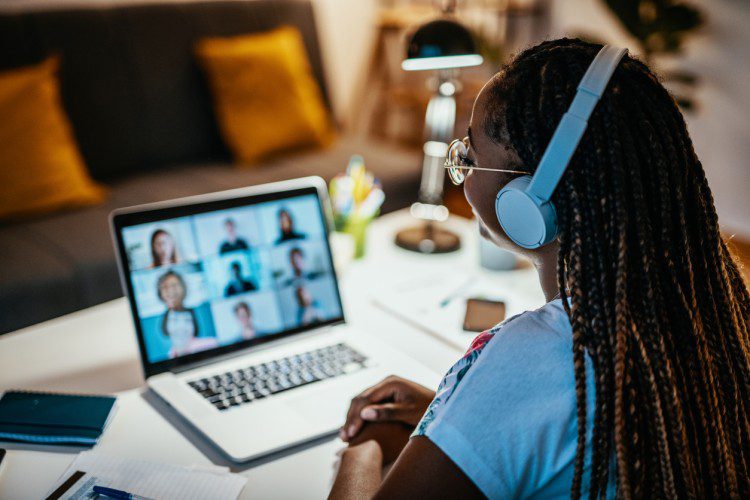 Whether you're entering college for the first time or returning to school to further your education, you should explore the range of financial aid opportunities at your disposal. 
Scholarships for Online Students ¶
There's no shortage of scholarships available to online students. They number in the thousands, offered by entities that include schools, businesses, nonprofits, religious groups and social organizations.
Many scholarships are merit based, given for meeting or exceeding certain standards. Some are based solely on academic achievement, while others are based on a combination of academic performance and a particular talent, trait or interest. Scholarships may also be given based on financial need or geared toward certain groups of people, such as women or minorities.
Students seeking information about scholarships have plenty of resources they can use to find out more and for help when applying. 
Tips on How to Find and Apply for Scholarships ¶
Students can learn about different scholarships that may be available to them by contacting the financial aid office at the school they plan to attend or even just by searching online. The U.S. Department of Labor's Scholarship Finder allows students to search more than 8,000 financial aid opportunities, with filters that can be applied to narrow the search, including location and level of education (bachelor's degree, graduate degree, etc.).
Other sources of information on scholarships include:
Federal agencies
State grant agencies
Library reference section
Organizations and professional associations related to the student's field of interest
Employers
Application deadlines and eligibility requirements vary by scholarship, so students need to be proactive about researching when and how to apply. Some applications are due as early as a year before the semester starts, so beginning the process early is generally a good idea. 
Scholarship Opportunities ¶
The amount of assistance provided by scholarships varies greatly. Some scholarships cover the entire cost of tuition, while others only pay for certain expenses, like books and other school supplies.
In many cases, scholarships can be combined with other forms of financial aid, such as grants or loans, as long as their combined value doesn't exceed the school's cost of attendance (COA).
The following are some examples of scholarships available to Peru State College students:
No Boundaries Scholarship ¶
This scholarship is only available to nonresidents of Nebraska who are admitted to Peru State College. Applications need to be submitted with a personal statement. If awarded, the scholarship covers the entire cost of tuition.
Lucy Mora Barrientos Scholarship ¶
This scholarship is available to students of Latino descent with a 2.8 or higher GPA. It provides $2,500 to students pursuing any field of study at an accredited college in Nebraska or western Iowa. To be eligible, applicants can't be receiving significant financial assistance from other sources, such as Pell Grants.
Military Scholarships ¶
Various veterans organizations, such as the American Legion and Veterans of Foreign Wars, offer scholarships to U.S. military veterans and their families. Members of the Reserve Officers' Training Corps (ROTC) can also access numerous scholarship opportunities. More information about these scholarships can be found on the respective organizations' websites. 
Grants for Online Students ¶
Grants are another excellent source of financial aid. As with scholarships, grants for online students typically don't need to be repaid.
The federal government is one of the primary sources of grant money for college students, doling out tens of billions of dollars each year, much of it going to students with financial need. For federal grants, financial need is determined by calculating the difference between the cost of attendance (COA) at a school and a student's expected family contribution (EFC). Several variables are factored into a student's EFC, including their famil's income, assets, benefits and size and the number of family members attending college.
To apply for federal grants — or any other form of federal student aid — students have to fill out and submit a Free Application for Federal Student Aid (FAFSA) form. The deadline to submit the FAFSA is June 30.
A wealth of information about different grant programs can be found on the U.S. Department of Education's Federal Student Aid website, including specifics about the following grants:
Pell Grant ¶
Federal Pell Grants are typically awarded to undergraduate students with significant financial need who have no prior degrees. It's the largest federal grant program, with $26 billion awarded in the 2020-21 academic year.
The amount awarded can change from year to year. The maximum amount for the 2022-23 school year, for example, is $6,495. The exact amount an individual student receives is based on their EFC, their COA, whether they're a full- or part-time student and other factors. 
Federal Supplemental Educational Opportunity Grant (FSEOG) ¶
This grant program supports undergraduate students with exceptional financial need who haven't earned a bachelor's or graduate degree. Award amounts range from $100 up to $4,000 depending on a student's financial need, when they apply, how much additional financial aid they're receiving and the availability of funds at their institution.
Unlike the Pell Grant, which is awarded by the federal government, FSEOG funds are administered directly by the financial aid office at the participating school. Schools only get a set amount of FSEOG funding each year. Once the full amount has been awarded, no more FSEOG funds can be given out that year, so applying as early as possible is critical. The deadline to apply for FSEOG funds varies by school, so students need to check with their financial aid office for information. 
Other Grants ¶
The federal government administers other grant programs, including the Iraq and Afghanistan Service Grant, which awards funding to students whose parent or guardian died while serving in Iraq or Afghanistan post-9/11 but who don't meet the financial aid criteria for the Pell Grant. The maximum award amount for 2021-22 was $6,124.79.
Eligible students can also receive grant money through the Teacher Education Assistance for College and Higher Education (TEACH) program, which provides education assistance to students pursuing a teaching degree who plan to teach in a high-need field, such as math or a foreign language. The maximum award amount for this program was $3,772 in 2021-22. 
Pursue a Degree Online at Peru State College ¶
Thanks to advances in technology and the many available scholarships and grants for online students, pursuing a degree online is easier than it's ever been. Between the public and private sector, there are thousands of financial aid opportunities for distance learners, and plenty of resources to help them find and apply for them.
Thinking about going back to school to advance your career or transition into a new field? Peru State College has more than 20 years of online education experience, offering a wide range of undergraduate and graduate degree programs, including business administration, criminal justice and education. Discover how earning a degree from one of our online programs can help you achieve your professional goals.
Recommended Readings
Teaching in Nebraska and the Midwest: License Requirements
Guide to Starting a Business in Nebraska
Educational Consultant Job Description and Salary
Sources:
Federal Student Aid, Federal Grant Programs
Federal Student Aid, Federal Grants Are Money to Help Pay for College or Career School
Federal Student Aid, Federal Pell Grants
Federal Student Aid, Federal Supplemental Educational Opportunity Grants
Federal Student Aid, Iraq and Afghanistan Service Grants
Federal Student Aid, Finding and Applying for Scholarships
Federal Student Aid, Wondering How the Amount of Your Federal Student Aid Is Determined?
National Center for Education Statistics, Distance Learning

National Center for Education Statistics, Trend Generator
Nebraska Department of Education, Scholarship Opportunities
Statista, Total Expenditure on Federal Pell Grant Awards in the United States from 1990/81 to 2020/21