Purchasing Manager Salary, Outlook and Job Description - Peru State College Online
Written by: Peru State • Dec 20, 2022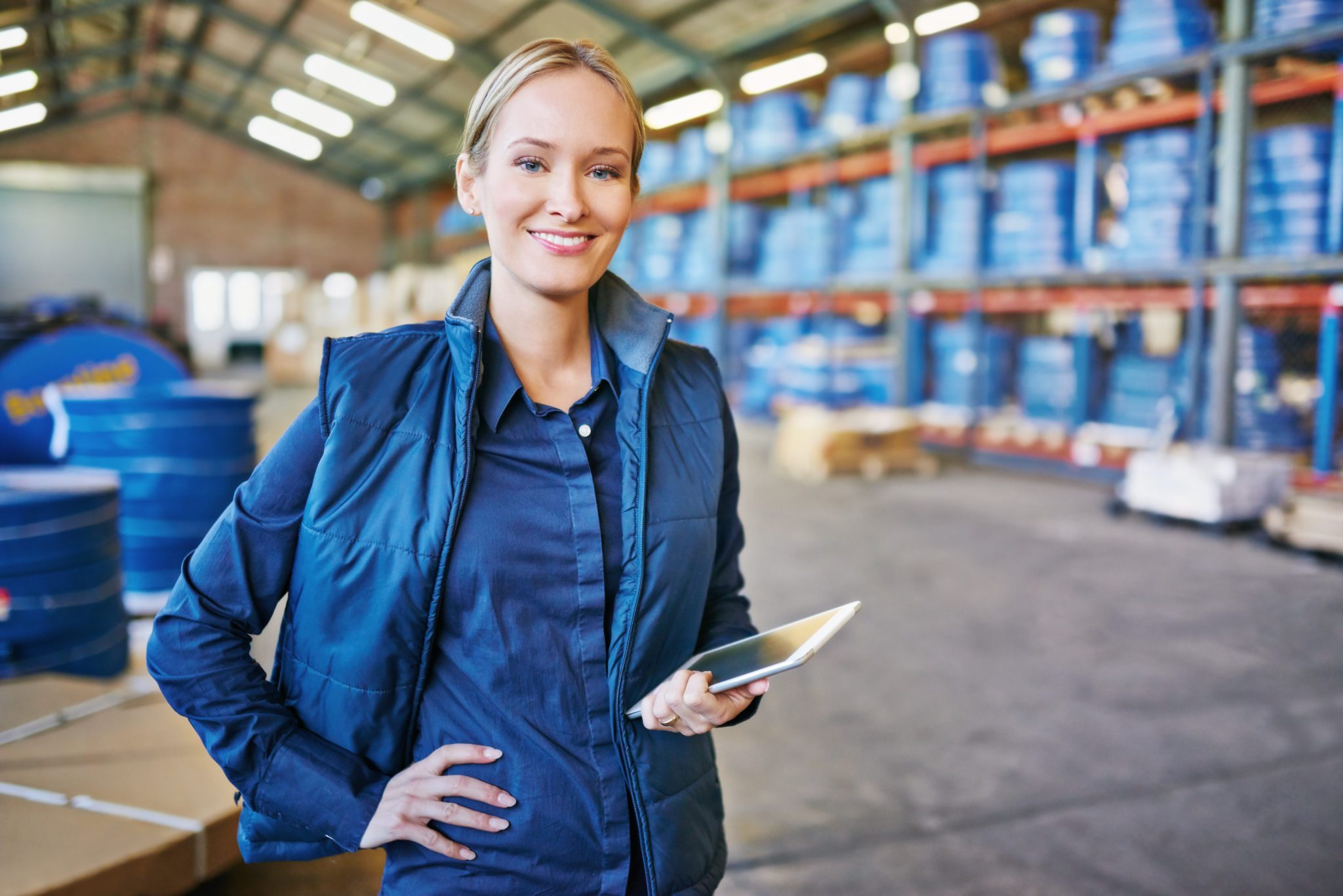 Purchasing and supply chain management is undergoing significant transformation. A 2022 article in the Journal of Purchasing and Supply Management noted the following:
Reducing vulnerability to supply chain issues has become a top concern across all sectors of the economy.
To perfect their purchasing and supply chain management functions, many organizations are looking to accelerate the implementation of digital technologies.
Professionals in the field of purchasing and supply chain management need to continue their efforts to make their organizations more resilient and drive business outcomes that are ecologically sound and sustainable.
A critical component of many industries, purchasing is gaining new attention in an economy shaken by the worldwide COVID-19 pandemic and associated supply chain issues. Anyone considering enrolling in a Bachelor of Science in Business Administration (BSBA) in Finance degree program, with an eye toward working in purchasing, can benefit from exploring what working as a purchasing manager entails and learning about purchasing manager salary levels.
What Do Purchasing Managers Do? ¶
The overall objective of a purchasing manager is to identify the goods and services an organization needs, and then work with suppliers to acquire those goods and services at the best price.
Work Environments for Purchasing Managers ¶
Work environments for purchasing managers vary by industry and organization. According to the U.S. Bureau of Labor Statistics (BLS), the top employers for purchasing managers in 2021 were in: Manufacturing Other private companies and enterprises Government Wholesale trade Recruiting firm Workstream explains that purchasing managers in relatively large organizations typically supervise a team of purchasing specialists and agents. However, purchasing managers in smaller organizations carry out the purchasing function themselves. Purchasing managers typically work in an office environment. Travel can be a significant part of the job, though, as purchasing managers frequently attend conferences and trade shows or visit suppliers to conduct negotiations.
Job Duties of Purchasing Managers ¶
Purchasing managers are responsible for a wide range of areas. According to Indeed, purchasing manager duties include the following: Analyzing pricing proposals, financial data and other information to make purchasing decisions Evaluating potential vendors based on factors such as price, speed of delivery and product quality Negotiating contract terms and conditions with vendors Monitoring to ensure that vendors comply with their contracts Visiting the locations of vendors and becoming familiar with their products Hiring and providing training to buyers and purchasing agents Inventory software firm Zip Inventory notes that purchasing managers also have broader responsibilities, such as: Staying abreast of customer needs and behavior Serving as a communications channel between engineers and suppliers Receiving and storing materials Managing inventories
Purchasing Salary and Job Growth ¶
Anyone who may be thinking about becoming a purchasing manager will have an interest in salaries and prospects for job growth in the field.
Salaries for Purchasing Managers ¶
According to Payscale, as of November 2022: The median annual purchasing manager salary was about $71,000 Purchasing managers in the top 10% of the salary range earned about $101,000 annually; those in the bottom 10% earned about $49,000 annually Of course, experience in the field can affect a purchasing manager's salary. For example, according to Payscale, as of November 2022: Entry-level purchasing managers earned about $53,000 annually Purchasing managers with five to nine years of experience earned about $70,000 annually Geographic location can also affect how much purchasing managers earn. Purchasing managers in San Diego, California, earned almost 20% more than the median salary, while those in Houston, Texas, earned about 5% less than the median salary, according to Payscale. Earning professional certifications can also affect a purchasing manager's salary. Professional certifications in purchasing include the following: Certified Professional in Supply Management (CPSM) or Certified Professional in Supplier Diversity (CPSD) from the Institute for Supply Management Certified Purchasing Professional (CPP) or Certified Professional Purchasing Manager (CPPM) from the American Purchasing Society Other factors that can influence what a purchasing manager earns include industry, education level, and skill level in areas such as negotiation and supplier management.
Prospects for Purchasing Manager Job Growth ¶
The BLS has projected 4% job growth for purchasing managers from 2021 to 2031. That growth rate is slightly less than the 5% that the BLS projects for all occupations. However, the following factors in the business of procurement could enable professionals in the field to demonstrate their unique value, which could have an effect on employability and even overall job growth: A report by consulting firm McKinsey & Company noted that surging inflation in 2022 represented an opportunity for professionals who work in procurement to emphasize their expertise in controlling costs. A 2022 report in Forbes noted that procurement professionals who can harness the power of technology have an opportunity in today's business environment to emphasize the value of their expertise by, for example, generating real-time data to help organizations make better, faster decisions.
Key Skills for Purchasing Managers ¶
As these opportunities suggest, purchasing managers' compensation is related to the skills they possess that enable them to do their jobs well. Key skills that purchasing managers should have include the following: Information technology skills, which help purchasing managers in everything from conducting research to using purchasing software and creating spreadsheets Critical thinking skills, which enable purchasing managers to analyze various purchasing alternatives and make the best choice Leadership skills, which purchasing managers use in managing purchasing teams and training team members Negotiation skills, which serve purchasing managers well in securing optimal deals with suppliers Planning skills, which enable purchasing managers to track multiple deals and anticipate an organization's purchasing needs A 2021 article in the Journal of Purchasing and Supply Management listed some more abstract skills that can serve a purchasing manager well, such as: Networking skills, including factors such as the ability to form relationships and be empathic Imagination, which encompasses factors such as creativity and being open to new information Cross-functional cooperation skills, which focus on the ability to work with other departments, such as production, marketing, and research and development Contracting skills, including skills in areas such as developing product specifications and working with legal professionals
Get Started on a Career Path in Purchasing ¶
Managing an organization's purchasing activities can be a challenging but rewarding career. Purchasing manager salaries are typically part of solid, management-level benefits packages that can support a quality lifestyle. The project manager role also provides the opportunity for advancement and salary growth, particularly for purchasing professionals who are adept at applying their expertise in areas such as contracts, technology and planning. Individuals interested in getting started on a career pathway in purchasing may want to explore Peru State College's online BSBA in Finance degree program to learn how it can help them work toward their professional goals. Offering students finance and business knowledge skills that they can put to use in the real world, the program can set the stage for a fulfilling career.
Recommended Readings
Opportunities in Business with an Online Education
Why Have Online Degrees Become So Popular?
Sources:
American Purchasing Society, Certification Programs
Forbes, "Winds of Change: Adapting to Procurement Change with Artificial Intelligence"
Indeed, Common Questions for a Purchasing Manager
Indeed, What Is a Purchasing Manager and How You Can Become One
Institute for Supply Management, The Leading Supplier Diversity Certification
Institute for Supply Management, The Most Recognized Supply Management Certification
Journal of Purchasing and Supply Management, "Future Business and the Role of Purchasing and Supply Management: Opportunities for 'Business-Not-As-Usual' PSM Research"
Journal of Purchasing and Supply Management, "How to Train Supply Managers — Necessary and Sufficient Purchasing Skills Leading to Success"
McKinsey & Company, "Inflation Fighter and Value Creator: Procurement's Best-Kept Secret"
Payscale, Average Purchasing Manager Salary
U.S. Bureau of Labor Statistics, Purchasing Managers, Buyers, and Purchasing Agents
Workstream, Hire Purchasing Managers
Zip Inventory, "The Importance of Purchasing and Supply Chain Management"