National Peace Officers Memorial Day
Written by: Peru State • May 12, 2020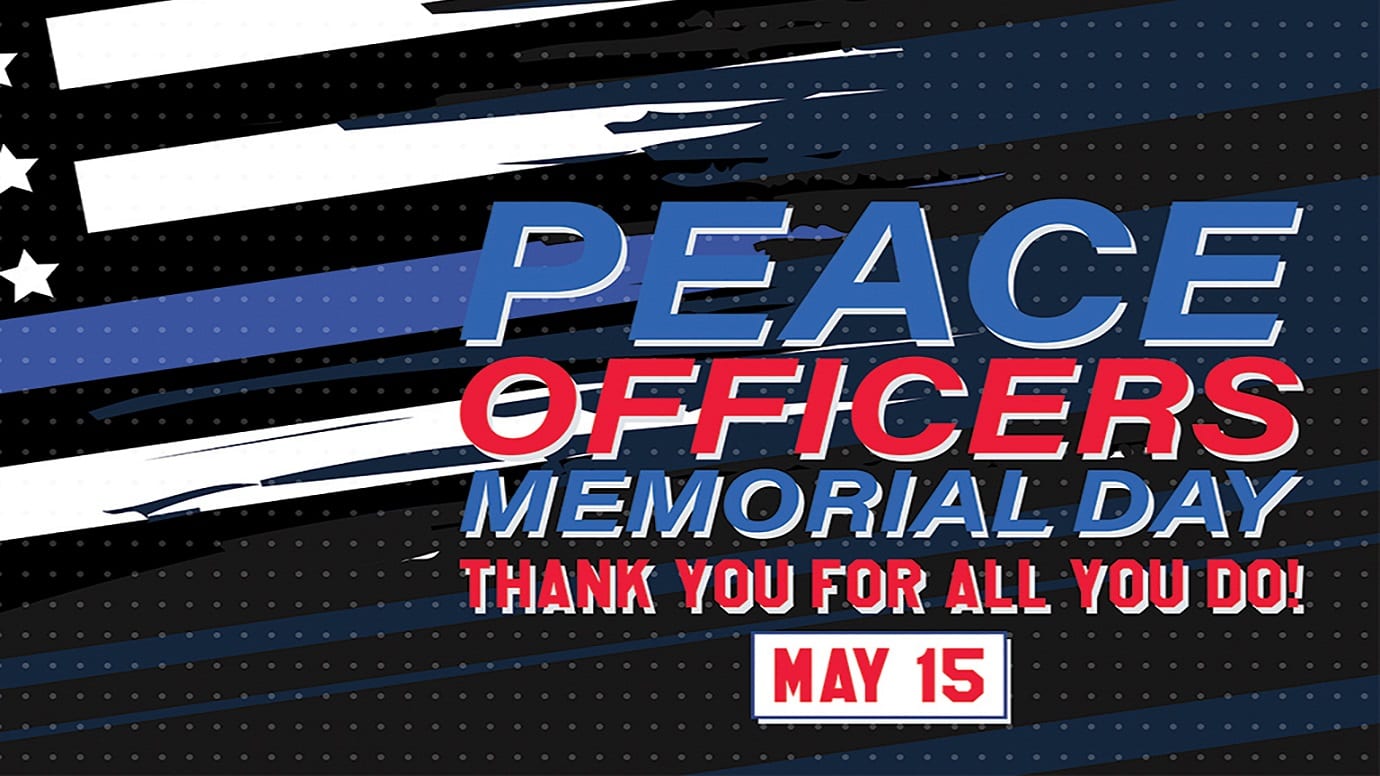 As the culmination of National Police Week's recognition, the day takes on a particularly special meaning this year. On the front lines in keeping us safe from an entirely new threat that has emerged, law enforcement continues to put the lives of others first. We appreciate, admire and thank you for your courage and selflessness.
While the crisis our nation and the world is currently facing has resulted in the cancellation of many traditional National Police Week gatherings, this week has remained a dedicated time to honor, remember and celebrate law enforcement. A new National Police Week mobile app is available here for information on activities underway, including a virtual Candlelight Vigil on Wednesday, May 13th at 8 p.m. ET, that can be watched from anywhere in the world.
When did this recognition begin? In 1962, President Kennedy proclaimed May 15 as National Peace Officers Memorial Day and the calendar week in which May 15 falls, as National Police Week. Established by a joint resolution of Congress in 1962, National Police Week pays special recognition to those law enforcement officers who have lost their lives in the line of duty for the safety and protection of others.
At Peru State College Online, we want to also thank our many criminal justice graduates for your contributions toward keeping our communities safe. We are proud to have played a part in your lives. 
For information on Peru State's online criminal justice degrees, visit peru.edu/online/undergraduate.