Medical and Health Services Manager Salary and Job Growth - Peru State College Online
Written by: Peru State • Dec 20, 2022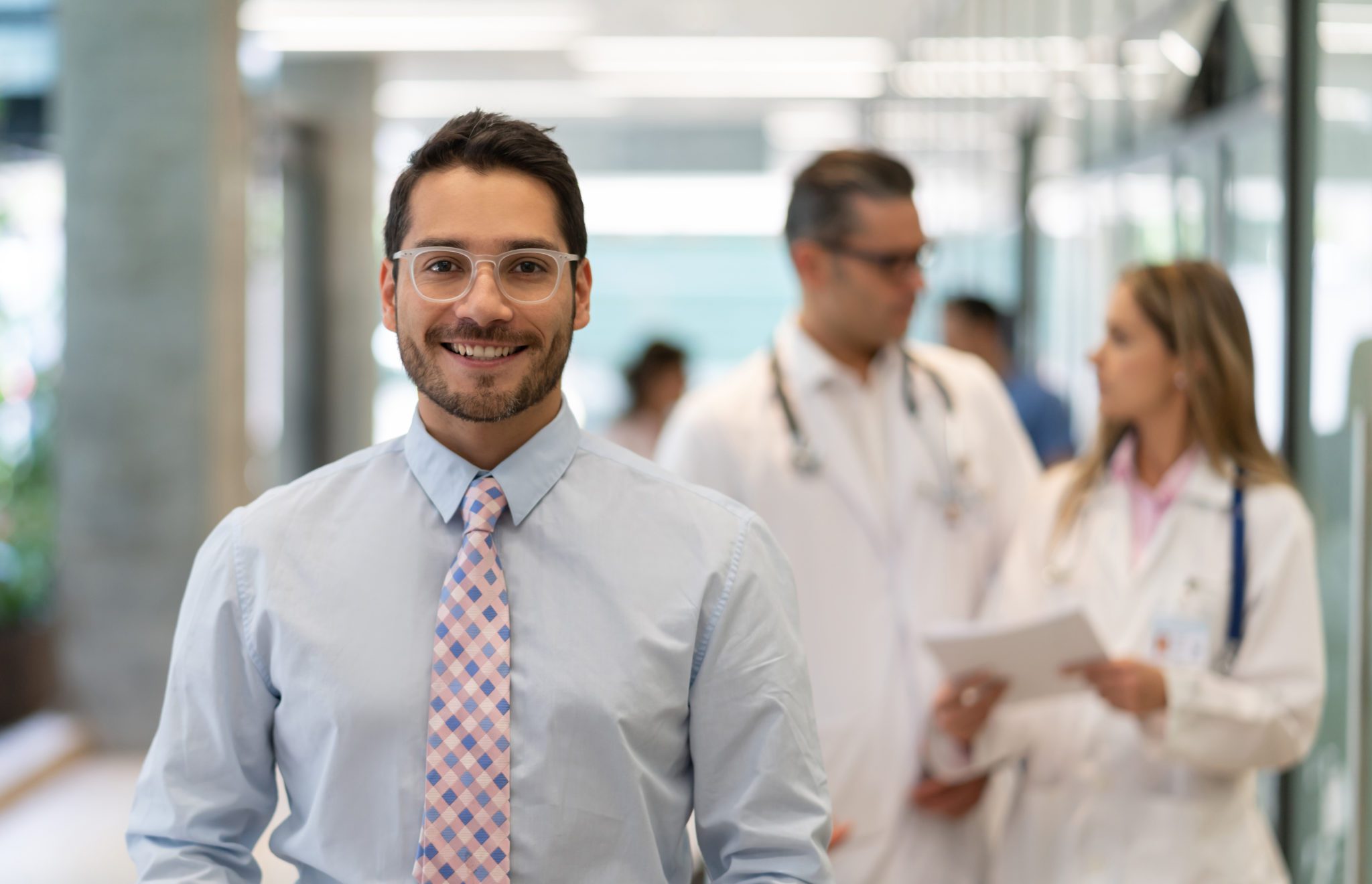 Doctors and nurses may be on the front line of the healthcare industry, but standing right behind them are the medical and health services managers who keep the healthcare facilities running smoothly. In addition to overseeing budgets, planning departmental activities and establishing revenue and medical care goals for their facilities, these professionals implement and manage various business programs, create financial reports and in some cases direct the work of medical and administrative staff. If you have an aptitude for business and administrative tasks, an interest in healthcare and a desire to make a difference, the medical and health services manager salary, career pathway and job outlook may be appealing to you. Whether you're interested in working for a small medical practice or a large university hospital, you should start by developing the knowledge you'll need to be successful working on the business side of the healthcare industry. Pursuing a degree in healthcare business can be a great option to gain the education you'll need. The degree offers flexible coursework that teaches the in-demand skills that will prepare you to lead a healthcare facility today, tomorrow and into the future.
What Do Medical and Health Services Managers Do? ¶
Also known as healthcare administrators, medical and health services managers work closely with medical staff and administrative personnel to ensure a facility's operations run smoothly.
Job Duties for Medical and Health Services Managers ¶
Medical and health services managers oversee the day-to-day operations of many types of healthcare facilities, such as community medical centers, group medical practices and surgical clinics. Although the exact duties of these professionals can vary based on the organization they work for, their common daily tasks include the following. Monitoring budgets Informing employees of policy changes Developing employee work schedules Maintaining the accuracy of patient medical records Ensuring the facility is compliant with state and federal healthcare regulations Recruiting and training staff Implementing procedures for new employees Communicating with department heads and medical staff, such as doctors, nurses and nurse practitioners
Work Environments for Medical and Health Services Managers ¶
The U.S. Bureau of Labor Statistics (BLS) reports that as of 2021 the largest employers of medical and health services managers were hospitals, physician's offices, nursing and residential care facilities, governmental institutions and outpatient care centers. Professionals in this field often work full time, Monday through Friday, in an office environment. However, managers employed by organizations that provide 24-hour care, such as hospitals, long-term care facilities and rehabilitation centers, may be required to work nights and weekends. Additionally, some medical and health services managers may need to remain on call during nonscheduled work hours in case of emergencies.
Medical and Health Services Manager Salary ¶
The BLS reports that as of May 2021 the median annual salary for medical and health services managers was $101,340. Earners in the top 10th percentile had annual earnings of more than $205,620. Salaries in this field can vary widely based on a number of factors, such as the organization an individual works for, their experience level, whether they've completed a graduate certificate or master's degree in healthcare administration and the geographical region in which the position is located. For example, whereas the annual mean wage for medical and health services managers in Florida was $107,850 in May 2021, according to the BLS, the annual mean wage for this same position in New York was $155,430 at that time.
Medical and Health Services Manager Job Outlook ¶
The BLS projects that employment of medical and health services managers will grow by 28% between 2021 and 2031, which is much faster than the average growth rate of 5% projected for all occupations. The BLS estimates there will be approximately 56,600 job openings in this field each year through 2031. Job growth for medical and health services managers is expected to be driven by several factors, including the increased demand for healthcare services from the aging baby boomer population.
Key Skills for Medical and Health Services Managers ¶
Individuals interested in pursuing this career path not only need to feel comfortable communicating with doctors, staff, patients and patients' families, they must also have significant knowledge of medical terminology and the laws that regulate the healthcare industry. Consequently, applicants with the following skills are likely to be the most successful. Analytical skills. When healthcare policies, procedures and laws change, medical and health services managers must understand what their facility needs to do to remain compliant. Communication skills. Professionals within this field must be comfortable communicating with people of various ages and educational backgrounds. Understanding how to modify one's communication style so messages are relayed clearly and concisely is paramount. Problem-solving skills. Whether a facility is short-staffed, is under pressure to meet a regulatory compliance deadline or has a computer system fall offline, medical and health services administrators must be prepared to lead their teams toward a solution to the problem.
Manage Your Career and Make a Difference ¶
The nation's healthcare sector is expanding rapidly, and the need for qualified medical and health services managers is growing along with it. Are you ready to take the next step in your educational journey so that you can compete for jobs in this fast-growing, dynamic career field? Discover how earning an online Bachelor of Science in Business Administration in Healthcare Business from Peru State College can prepare you to be a leader in the field and make a difference in the lives of others.
Recommended Readings
Time Management for Online Students: Tips and Resources
5 Factors to Weigh When Choosing an Affordable Degree Program
Sources:
Betterteam, Healthcare Administrator Job Description
Indeed, Health Administrator Job Description: Top Duties and Qualifications
O-Net Online, Medical and Health Services Managers
U.S. Bureau of Labor Statistics, Medical and Health Services Managers
U.S. Bureau of Labor Statistics, Occupational Employment and Wages, May 2021, Medical and Health Services Managers