How to juggle life and learning without dropping the ball
Written by: Peru State • Apr 2, 2020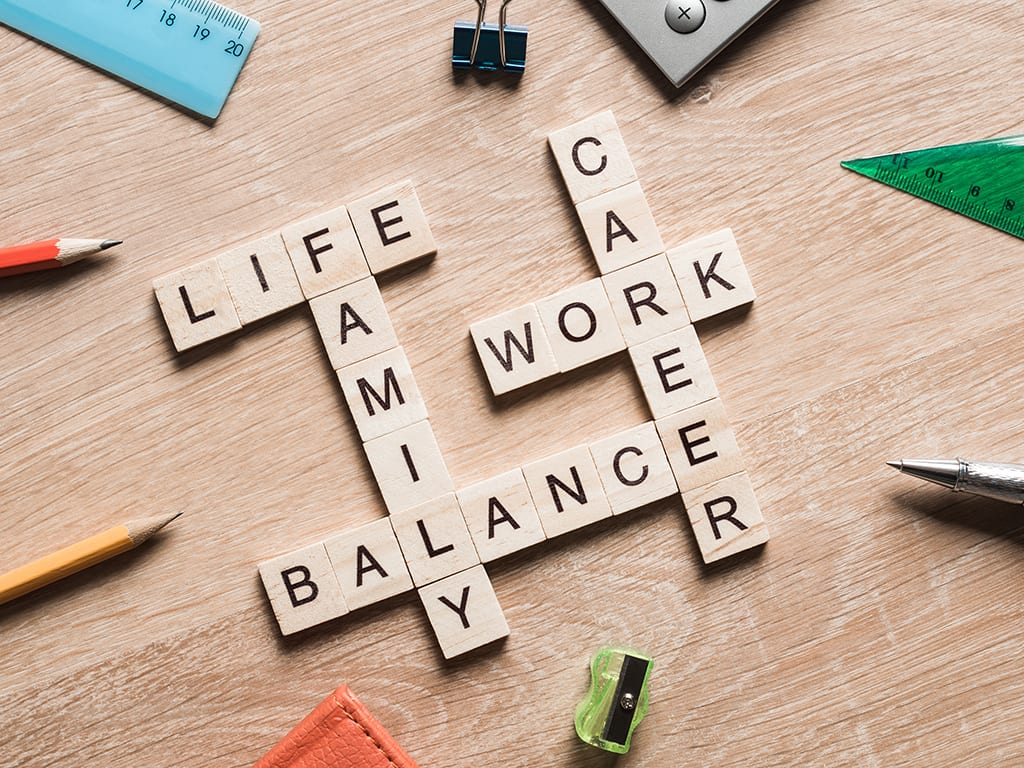 Prioritize. Focus on what's most important first. Write down your goals to keep your priorities in line. Setting realistic goals across all areas of your life makes it easier to see the full picture.
Get your supporters onboard. Talk with those closest to you about your education goals and why it's important to you. Having the encouragement and support of family, friends and coworkers will make your journey easier, and you might just inspire them to go for their own dreams, too.
Set Aside Study Time. Develop a daily study routine. Plan for a few hours of quiet you can count on (usually!) to focus on your education, whether it's early morning, during the kids' afternoon naptime, or late at night. Fortunately, online learning provides the flexibility to work on assignments, etc., during the pockets of time that best fit your busy day.
Be Organized. Keep your study materials in one place, set important reminders on your phone, and use a calendar to keep track of important deadlines, test dates, and other appointments and responsibilities.
Simplify Where You Can. Be honest with yourself. If there's a hobby or area of your life that you used to enjoy but now is more of a hassle than a pleasure, put it on the shelf until life has calmed down a little.
Take Care of Yourself. A healthy diet, exercise and getting enough sleep will give you more energy to accomplish what you need to, with a lot less stress. Taking breaks and time to enjoy life will help keep you from becoming overwhelmed. 
Remember Why You Started. Keep your motivation top of mind. Post a visual in your study area that represents your goal. Put a note by your laptop about why you're in school. Find a way to remind yourself what you're working toward. 
Celebrate Milestones. When you achieve a goal or a milestone in school, celebrate it! Make a cake, go out to dinner, take a night off – whatever sounds like a celebration to you, make it happen. Having something to look forward to at the end of each of your goals will help you stay motivated. 
Interact with Others. Rather than spending every free minute committing to obligations and responsibilities, make it a priority to get out and socialize. You'll engage regularly with fellow classmates online, which is essential. But outside interaction is important, too. Schedule a weekly coffee date or a group outing, and don't bail. 
Once you've mastered your own work/life/school balance, you'll need to maintain that formula. The best way to do this is by checking in with yourself on a weekly basis to review your week. Sure, a well-managed superhero life takes a little planning and a whole lot of diligence, but here are a few benefits you will discover along the way …
Positivity, confidence and time to acknowledge your latest set of achievements.
Better physical health from taking good care of yourself, getting a good night's rest, being physically active and avoiding burnout.
Increased efficiency and productivity by making better use of the time you have available.
A refreshing boost in your personal relationships with your spouse, children, friends and family.
And the ultimate completion of your online degree!
Grab on to these tips, and enjoy a meaningful educational journey, while keeping up with life's other important responsibilities. At Peru State College Online, our students' experience is our top priority. If you would like to talk about other ways to make education possible in your busy life, we are here for you. Contact us at (402) 902-3005.