How to Become a Budget Analyst - Peru State College Online
Written by: Peru State • Dec 15, 2022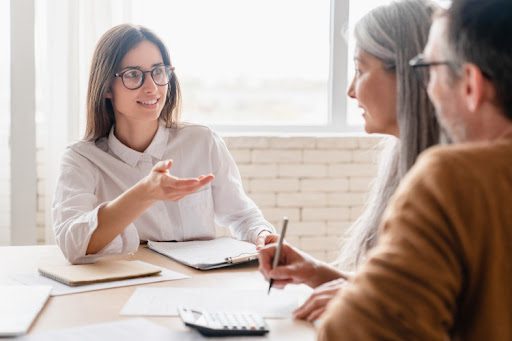 For example, 58% of Americans are able to spend one day a week working from home, with 35% being able to work from home five days a week, according to a 2022 study by McKinsey & Company. This reduces the need for physical office space, allowing companies to dramatically reduce costs and improve the overall well-being of their employees. Budget analysts can help organizations identify cost-saving opportunities like these.
Whether preventing financial mismanagement or advocating for a company to fund a project with a good return on investment, budget analysts play a key role in any organization that works with money. Those interested in learning how to become a budget analyst should consider the benefits of a degree in business finance in helping them achieve their career goals.
What Does a Budget Analyst Do? ¶
Budget analysts evaluate the budget of an organization and advise on finances for individual projects, departments or the entire organization. They might operate individually or as part of a team of financial advisors, depending on the scope of their position. They maintain the financial health of the organization by monitoring spending, managing financing needs and advising on budgeting. 
Budget analysts are essential to monitoring company expenditures, uncovering wasteful spending and assessing budgeting patterns over time. They assess budgets and analyze current market trends to find more efficient and cost-saving practices. For example, a budget analyst may recommend automating certain tasks to free up resources and reduce labor costs. 
Steps to Become a Budget Analyst ¶
While no single pathway to become a budget analyst exists, most positions have requirements that serve as markers along the way to a career in the field. Here are a few of the recommended steps to build a career as a budget analyst.
Step 1: Earn a Degree ¶
The initial step to become a budget analyst is to receive a bachelor's degree, usually with an undergraduate major in finance, business, accounting or another relevant field. A degree helps show employers that applicants have the foundation in financial principles to make qualified budgetary recommendations, and a bachelor's degree is a minimum requirement for most positions in the field. In a bachelor's degree in business finance, courses may cover topics that offer a basis in budgeting and data analysis skills, such as financial planning, risk management, and investments. 
Many employers desire a master's degree as well, particularly for managerial positions, although some will consider experience and certifications instead. 
Step 2: Develop Key Skills ¶
Becoming a budget advisor requires numerous skills. A solid grasp of budget software is a key component of being a professional budget analyst. Programs such as QuickBooks allow analysts to monitor expenditures and track how finances are being used in real time, enabling them to provide insight more efficiently and effectively.
Budget analysts must be able to spot patterns in data and analyze statistics using data analytics to generate accurate estimates and sound financial recommendations. They should also have a basic grasp of current economic trends to foresee market movements that may alter how an organization should use its finances.
Step 3: Gain Work Experience ¶
While many employers are willing to hire candidates with only a bachelor's degree, others prefer those who have some experience. For this reason, applying to an internship program in accounting or finance is worth considering — many degrees offer internship or mentorship programs.
Step 4: Earn Certifications ¶
Certifications are an excellent way to showcase mastery of a given subject. Depending on employer and industry, some certifications may be more beneficial than others, so take that into account when looking into how to become a budget analyst. 
One option is to become a certified public accountant (CPA). The CPA designation allows an accountant to assist companies in preparing and filing taxes according to the laws of various government levels, give qualified advice to businesses on cutting costs, and manage company assets. 
Qualifying to take the Uniform CPA Examination requires 150 hours of education, typically accumulated through a combination of a bachelor's and master's degree, and at least two years of experience working in public accounting.
For those interested in a career as a federal, state, or local financial analyst or manager, the Certified Government Financial Manager (CGFM) certification is ideal. This professional qualification includes financial reporting, auditing and accounting for government entities. Candidates for the CGFM must have a bachelor's degree, adhere to the certification's code of ethics, pass an exam and complete a specific duration of professional-level experience in government finance management. 
Budget Analyst Salary and Job Growth ¶
The median annual salary for budget analysts was $79,940 as of May 2021, according to the U.S. Bureau of Labor Statistics (BLS). Job prospects are slightly lower than average, with a projected growth rate of 3% between 2021 and 2031. 
Most openings for this position are for those who leave the field or retire. According to the BLS, many looking to become budget analysts will most likely find employment within the federal government, which currently employs 25% of budget analysts.
Within the government, demand for budget analysts will likely continue as they're crucial to identifying the best uses for limited public funds. Within this sector, budget analysts estimate program costs, establish budgets, and explain their results to lawmakers and the public. While demand for these professionals generally equates to the amount of government money available for these roles, budget analysts can still easily find employment as their skills are necessary even under constrained budgets.
Discover a Career in Finance ¶
Without the skills and professional experience that budget analysts bring to their employers, it's much harder for companies to reduce wasteful spending and capitalize on current financial trends. Whether in the private sector on behalf of a company or working with a government agency, there's a need for experienced budget analysts. If you're interested in learning about how to become a budget analyst, consider Peru State College's online Bachelor of Science in Business Administration in Finance.
With courses such as Accounting Analytics, Market Research, and Risk Management and Insurance, the curriculum offers students a solid foundation in financial trends. It also offers internships, giving students the chance to gain real-world experience and increase their chances of finding employment. Learn more about how Peru State can help you shape a career as a budget analyst.
Recommended Readings
Should You Get a Second Bachelor's Degree?

Time Management for Online Students: Tips and Resources
Scholarships and Grants for Online Students
Sources:
Forbes, "Business Analyst Job Description (With Examples)"
Indeed, What Is a Budget Analyst? Duties, Salary and Qualifications
Investopedia, "Certified Public Accountant: What the CPA Credential Means"
McKinsey & Company, "Americans are Embracing Flexible Work — And They Want More of It"