Honoring the Fallen this Memorial Day - Peru State College Online
Written by: Peru State • May 25, 2020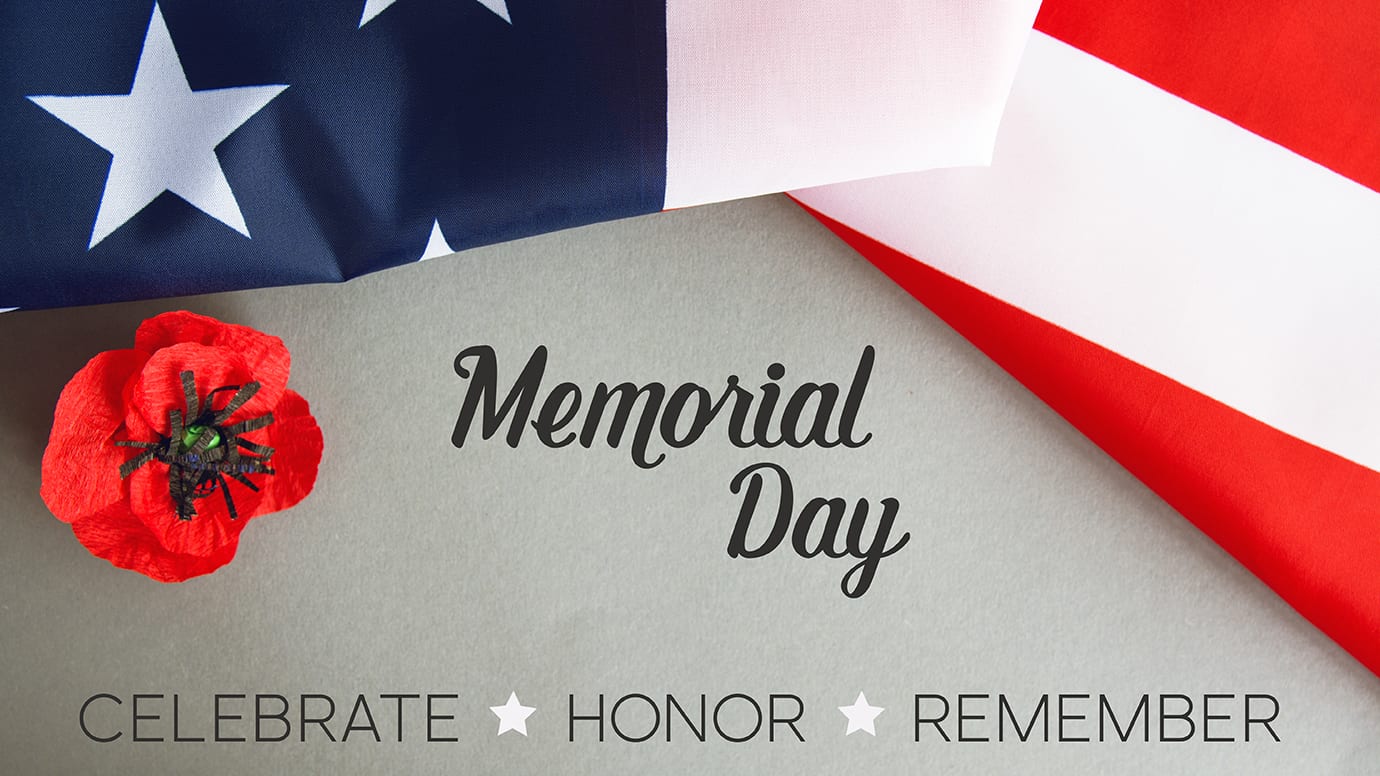 Here are a few facts you may not know about this special day …
Memorial Day dates back to 1868, when Union Army General John A. Logan placed wreaths on the graves of fallen Civil War soldiers and issued a proclamation calling for a day of national observance for their sacrifice. For the next century, every May 30th would be known as Decoration day.
It wasn't until 1971 that the last Monday in May was declared as a federal holiday to honor the American soldiers who died serving in the Armed Forces in all wars. From this point forward, it was called Memorial Day.
More than 20 towns claim to be the holiday's "birthplace" – but only one has federal recognition: Waterloo, New York.
Wearing a red poppy on Memorial Day began with a World War I poem, "In Flanders Field," which then inspired a later poem, "We Shall Keep the Faith." The poppy remains a symbol of remembrance for this day.
As we honor those who served in prior wars, we would like to acknowledge a few of our own graduates, who had a significant military role, as well as other Peru State College involvement. 
Peru State College was founded in 1867 and was led for many years by Union Army soldiers, including Major Tom Daily and Colonel T.J. Majors. Since then, our students, faculty and alumni have continued to serve in our nation's conflicts.
Nebraska's only WWI flying ace, Orville Ralston, was a Peru State graduate.
Peru State College is known as the "Campus of a Thousand Oaks," because of the thousand memorial plantings done after World War I to honor the soldiers that died during the conflict.
W.N. Delzell Hall, a men's dormitory on Peru State's physical Nebraska campus, is nicknamed "the ship," because during World War II it hosted Navy cadets in the V-12 program. Other programs on campus hosted Army cadets and a flight school during those years.
In 2017, the President named Randy Reeves the Under Secretary of Veteran Affairs for Memorial Affairs. Reeves is a graduate of Peru State's Master of Science in Occupational Management program.
Depending on where you are in the United States, traditional Memorial Day recognitions like parades, town gatherings, paying respects at cemeteries, and visits to veterans' facilities, etc., may or may not be happening or allowed. So, be sure to check with your local news sources on the subject. However, here are two formal rituals everyone can still be part of …
The American flag should be hung at half-staff until noon on Memorial Day, then raised to the top of the staff. 
Since 2000, when the U.S. Congress passed legislation, all Americans are encouraged to pause for a National Moment of Remembrance at 3 p.m. local time. 
And you can extend warm wishes and support to family and friends of military service members who have paid the ultimate sacrifice.
All of us at Peru State College Online wish you a safe, peaceful Memorial Day and weekend. While we will be closed Monday in observance of the day, we look forward to serving you when we reopen on Tuesday at 8 a.m. CT.