Public Administration Career Outlook - Peru State College Online
Written by: Peru State • Feb 26, 2021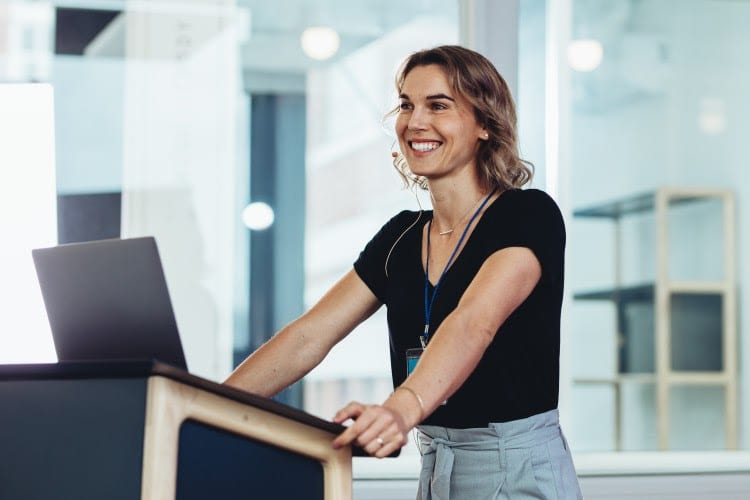 Public Administration Career Outlook ¶
Careers in public administration catch the interest of many who want to make a difference in their communities and country. According to the Brookings Institution, as of 2020 about 18 million people in the U.S. worked in public service (excluding the military and postal service) at the federal, state and local levels. And although it's a field that revolves around public policy, public administration covers not only government civil service but a number of other sectors of the economy.
Individuals who pursue business administration degrees with a concentration in public administration can benefit from exploring the public administration career outlook and the different areas in which people with public administration expertise can work. 
What Is Public Administration? ¶
Scholars have offered differing definitions of public administration, but in simple terms, public administration is all about carrying out (or administering) public policies and programs. And although that definition may sound simple, public administration is a far-reaching field in which concepts such as public service, public policy, efficiency, leadership, accountability and financial stewardship are constantly at play. 
Individuals with an interest in the outlook for public administration careers might make the mistake of thinking public administration careers are limited to the civil service. While careers in the civil service are an important aspect of public administration, it's important to remember that any organization that interacts in some way with a public policy, program or agency can benefit from having employees with expertise in public administration. 
To prepare for careers in public administration, students study subjects such as ethics, government, team building, management and budgeting. They also take business-related courses in areas such as accounting, finance, information systems and economics.
Public Administration Career Paths ¶
As discussed in more detail below, individuals who are considering careers in public administration can work in any of a variety of areas.
Federal Government ¶
Public administration goes hand in hand with governmental service. For individuals who are interested in finding a career that makes an impact on national policies and citizens, and provides a stable work environment with federal benefits, a degree in public administration could be the answer. At the government level, prospective graduates may find careers working for environmental services, financial services, transportation, tax, legislation, regulatory agencies, mail services or occupational health groups. 
Local and State Government ¶
It's no surprise that local and state government jobs are an important part of the public administration career outlook. Some of our nation's brightest leaders work for the public good in cities and municipalities across the country. Having a degree in public administration prepares individuals for a career working with highway planning, rural development or even socioeconomic research. 
Health Care ¶
Health care is another industry in which a public administration degree can add value in areas like budgeting, management, communication and advocating for better health care and the protection of patient rights. When new health care policies and other treatment regulations are being developed, professionals band together to determine the most reasonable regulations. Graduates with public administration degrees can play a role in the creation and implementation of these new policies. 
Business ¶
Within all kinds of businesses, public-facing professions, such as public relations specialists and marketing analysts, are potential career opportunities. Human resources, workplace safety, training and development and budgeting are also possible roles for those working in both public organizations and nonprofit agencies. There are many positions for which a public administration degree would be an asset.
Communications ¶
A public administration degree is a top choice for those who want careers in communications. Media specialists, broadcast analysts and news analysts are some of the potential roles within this discipline. Having the skills to actively investigate and communicate stories to the public can be essential in this field, with various policies and regulations at the forefront of national and local news. Individuals who want to be front and center, researching and writing speeches or speaking to the public on behalf of their organization, may be a great fit in this specialization.
Social Services ¶
Social services is an area with many regulations and policies set forth by state and national governments. Individual service agencies, such as housing, food, medical and mental health agencies, seek professionals with leadership and policy knowledge to help operate their facilities. Many public administration degree programs train students to understand how facilities operate in a regulated environment and what to do in the event of an error. Management positions in human services, administrative positions on policy boards and team member roles in planning and development are often available to individuals with this degree.
Public Administration Salary and Job Growth ¶
According to PayScale, the median annual salary of individuals who have a bachelor's degree in public administration was around $66,400 as of June 2021. But salaries and the career outlook for public administration positions can vary significantly. For example, according to the U.S. Bureau of Labor Statistics, as of May 2020:
The median annual salary of administrative services and facilities managers was $98,890, with 6% projected job growth from 2019 through 2029.
The median annual salary of budget analysts was $78,970, with 3% projected job growth from 2019 through 2029.
The median annual salary of social and community service managers was $69,600, with 17% projected job growth from 2019 through 2029.
A Rewarding Career in Public Administration Could Be Within Your Grasp ¶
If the outlook for a career in public administration sounds appealing, then exploring Peru State College's online Bachelor of Science in Business Administration program with a concentration in Public Administration is a great way to learn more. Begin your journey to public service today.
Sources:
American International Journal of Business Management, "Definition of Public Administration: Various Scholars"
Brookings Institution, "Public Service and the Federal Government"
Journal of Business and Educational Leadership, "The Emergence of Public Administration as a Tool for Public Management"
PayScale, Bachelor of Arts (BA), Public Administration Degree
U.S. Bureau of Labor Statistics, Administrative Services and Facilities Managers
U.S. Bureau of Labor Statistics, Budget Analysts
U.S. Bureau of Labor Statistics, Social and Community Service Managers