Accounting Degree vs. Finance Degree - Peru State College Online
Written by: Peru State • Dec 15, 2022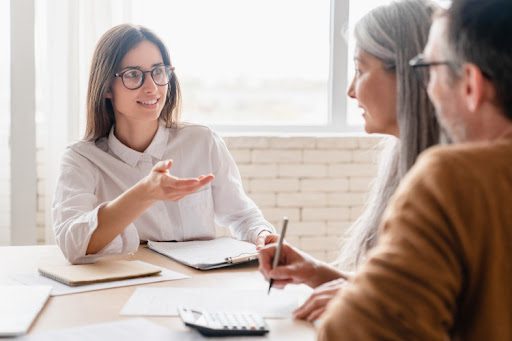 Business is a field with many concentrations, however, so students have options when deciding the focus of their studies. Students considering a bachelor's degree in business administration, for example, can select from a wide variety of focus areas. 
Among the concentrations are accounting and finance, degrees that can lead to careers in industries that are significant and growing. In 2022, the U.S. accounting services market totaled $133 billion, and the finance and insurance market reached nearly $6 trillion in 2022, according to market information provider IBISWorld.
Students considering a Bachelor of Science in Business Administration (BSBA) in Accounting or a   BSBA in Finance should evaluate how the two concentrations compare. In general, finance deals with distributing money, while accounting deals with tracking the distributions. 
What are the other similarities and differences between accounting degrees vs. finance degrees?
Accounting Degree vs. Finance Degree Program Curriculum ¶
Accounting degrees and finance degrees both focus on money and other assets, and working in either of these career fields requires an understanding of both concepts. 
However, accounting and finance focus on money from different angles. This difference typically becomes most apparent to students in the junior and senior years of their degree work, after they complete their core classes and begin to specialize in a concentration. 
What Is the Main Difference Between an Accounting Degree and a Finance Degree? ¶
Finance professionals move money by focusing on the overall management of finances over long periods of time. Accounting professionals track this activity, managing daily financial transactions. The degree curriculum that prepares students for careers in these fields reflects this difference.
Accounting Tasks ¶
Students who pursue an accounting concentration take courses that prepare them for the typical tasks of accounting professionals. Those responsibilities can include the following:
Recording financial transactions
Completing audits
Analyzing and maintaining financial statements
Helping companies file taxes
Ensuring that companies comply with accounting regulations
Accounting professionals may also hold certifications, such as Certified Public Accountant (CPA) and Certified Management Accountant (CMA). Depending on the accounting degree program, students may take courses that prepare them to seek certification.
Finance Tasks ¶
Finance professionals manage money and provide investment guidance to clients. A finance degree can prepare students for careers performing tasks such as:
Borrowing and lending money
Budgeting finances
Engaging in investment banking
Serving as stockbrokers
Managing financial risk
What Will I Learn in an Accounting Program vs. a Finance Program? ¶
Accounting programs typically highlight the pertinent rules and regulations of the field, such as generally accepted accounting principles (GAAP) and the tax code. For students concentrating in finance, the emphasis is generally on how to effectively handle capital investments, financial projections and portfolio management. 
Students generally take accounting- or finance-based courses after completing core general and business classes, such as microeconomics or statistics.
Accounting Courses ¶
Accounting courses focus on various aspects of the field, from types of accounting to regulations. Among the topics that accounting classes typically cover are:
Accounting systems
Auditing
Federal income taxes
Managerial accounting
Government and nonprofit accounting
Students whose accounting programs include CPA preparation courses may take additional classes in subjects related to organizational ethics and auditing. Examples of CMA-focused courses are advanced managerial accounting and analytics.
Finance Courses ¶
Finance careers can involve various types of financial transactions concerning money, stocks, bonds and markets. The broad scope of course topics in a typical finance degree program reflects this diversity, with classes in topics such as:
Personal and financial planning
Investments
Risk management and insurance
Market research
Consumer behavior
How Long Does It Take to Get an Accounting or a Finance Degree? ¶
Traditional bachelor's degree programs take four years to complete when students study full time. The length of time required for accounting degree or finance degree completion can vary, however, according to the program type and whether the student attends full time or part time. Online programs, for example, often provide students with the flexibility to complete their work at a pace that accommodates their preferences and commitments.
Additionally, students pursuing these degrees may have the option to transfer previously earned college credits, shortening the path to completion.
Accounting Degree vs. Finance Degree Careers and Salaries ¶
The BLS describes business and financial occupations overall as those involved with running a business or working with money. In general, the median annual wage for these types of occupations far exceeds the median annual wage for all careers. 
The median annual salary of business and financial roles overall was $76,570 in May 2021, compared with $45,760 for all jobs during the same period. Many professionals in accounting degree and finance degree roles also have the potential to earn well above average. 
What Can You Do With an Accounting Degree? ¶
An accounting degree can provide the foundation for well-paying roles. Earning professional certifications like CPA or CMA can lead to increased responsibilities, job prospects and earnings in those roles. 
Below are three key accounting careers.
Accountant ¶
Accountants may specialize in areas such as:
Government — keeping and reviewing government agencies' records and performing audits of government-regulated organizations
Management — using accounting and financial information to inform corporate decisions
Public accounting — performing functions related to accounting, auditing, consulting and taxes 
Bookkeeping — recording day-to-day financial transactions
Auditor ¶
Auditors help ensure that organizations are operating efficiently by reviewing their financial operations and monitoring issues with claims and contract requirements. The types of auditors include the following:
External — performing outside audits of funds management, revenue sources and internal controls
Internal — auditing internal functions
Information technology — reviewing IT systems to help ensure that financial and nonfinancial data comes from reliable sources
The BLS categorizes accountants and auditors together, listing the median annual salary for both as $77,250 in May 2021.
Controller ¶
Controllers manage the creation of financial reports regarding a company's finances, providing summaries and forecasts. These reports can include those required by government regulatory agencies. 
Generally, when these professionals work with government and nonprofit organizations, they're known as comptrollers. Controllers typically work for for-profit businesses.
A controller often leads a company's accounting, audit and budget departments. According to the BLS, which categorizes the controller role with all financial managers, the median annual salary was $127,140 in 2021.
What Can You Do With a Finance Degree? ¶
Finance careers are diverse in focus, with functions such as analyzing, planning and purchasing. Below are three key finance careers.
Financial Analyst ¶
Financial analysts help businesses and individuals make decisions about how to use their money to make a profit. They gauge the performance of investments, such as stocks and bonds, and recommend ways to handle those investments.
Their work can be on the buy side, developing investment strategies for companies that make large investments, or it can be on the sell side, advising financial services salespeople who sell investments. The types of financial analysts include the following:
Investment analysts — evaluating data regarding investment programs or corporate finances
Fund managers — working with hedge funds or mutual funds
Securities analysts — identifying high-yield assets for companies and clients
The BLS reports that financial analysts had a median annual salary of $95,570 in May 2021.
Personal Financial Advisor ¶
Giving financial advice to clients is the main job of personal financial advisors. They assess clients' financial needs and make suggestions related to:
Estate planning
Investments
Mortgages
Taxes
Retirement
The median annual salary for personal financial advisors was $94,170 in May 2021, according to the BLS.
Purchasing Manager, Buyer or Agent ¶
Purchasing buyers and agents buy products and services for a company to use or resell. They evaluate suppliers and products and discuss contracts. Purchasing managers oversee the work of these professionals and often take on complex purchasing tasks. 
Purchasing managers, buyers and agents deal in products, such as:
Wholesale and retail — goods like clothing and electronics for resale
Farm products — goods like grain and cotton for processing or resale
Other — goods like chemicals and equipment that a company uses in its operations
Purchasing managers had a median annual salary of $127,150, and buyers and agents had a median annual salary of $63,470 in May 2021, according to the BLS.
Accounting Degree vs. Finance Degree: Choose the Path That's Right for You ¶
Once you've evaluated your options for where to focus your business education  — accounting degree vs. finance degree — explore the Peru State College online BSBA in Accounting and online BSBA in Finance. 
The programs can provide a solid foundation for well-paying careers in industries that accounted for trillions of dollars in 2022. They also offer flexible classes, knowledgeable instructors and student support. 
Discover how Peru State's online BSBA in Accounting and online BSBA in Finance can help you achieve your goals in the career path you choose.
Recommended Readings
Guide to Starting a Business in Nebraska
Should You Get a Second Bachelor's Degree?
Sources:
Becker, "Finance vs. Accounting Degree: Which Major Should I Choose?"
IBISWorld, Accounting Services in the U.S. — Market Size 2003-2028
IBISWorld, Finance and Insurance in the U.S. — Market Size 2003-2028
Indeed, FAQ: Is Accounting for Me? (With Salaries and Job Options)
Indeed, Is a Finance Degree Worth It? (Benefits and Types of Degrees)
Indeed, Learn About Being an Auditor
Indeed, The Field of Finance: Definition, Types and 9 Careers to Pursue
Indeed, What Is a Comptroller? (Plus How It Differs From a Controller)
Investopedia, "Bookkeeping vs. Accounting: What's the Difference?"
Investopedia, "Certified Management Accountant (CMA) Definition and Examples"
Investopedia, "Certified Public Accountant: What the CPA Credential Means"
National Center for Education Statistics, Most Popular Majors
U.S. Bureau of Labor Statistics, Accountants and Auditors
U.S. Bureau of Labor Statistics, Business and Financial Occupations
U.S. Bureau of Labor Statistics, Financial Analysts
U.S. Bureau of Labor Statistics, Financial Managers
U.S. Bureau of Labor Statistics, Personal Financial Advisors
U.S. Bureau of Labor Statistics, Purchasing Managers, Buyers, and Purchasing Agents