5 Online College Degrees with Portable Careers For Military Spouses
Written by: Peru State • Jun 22, 2020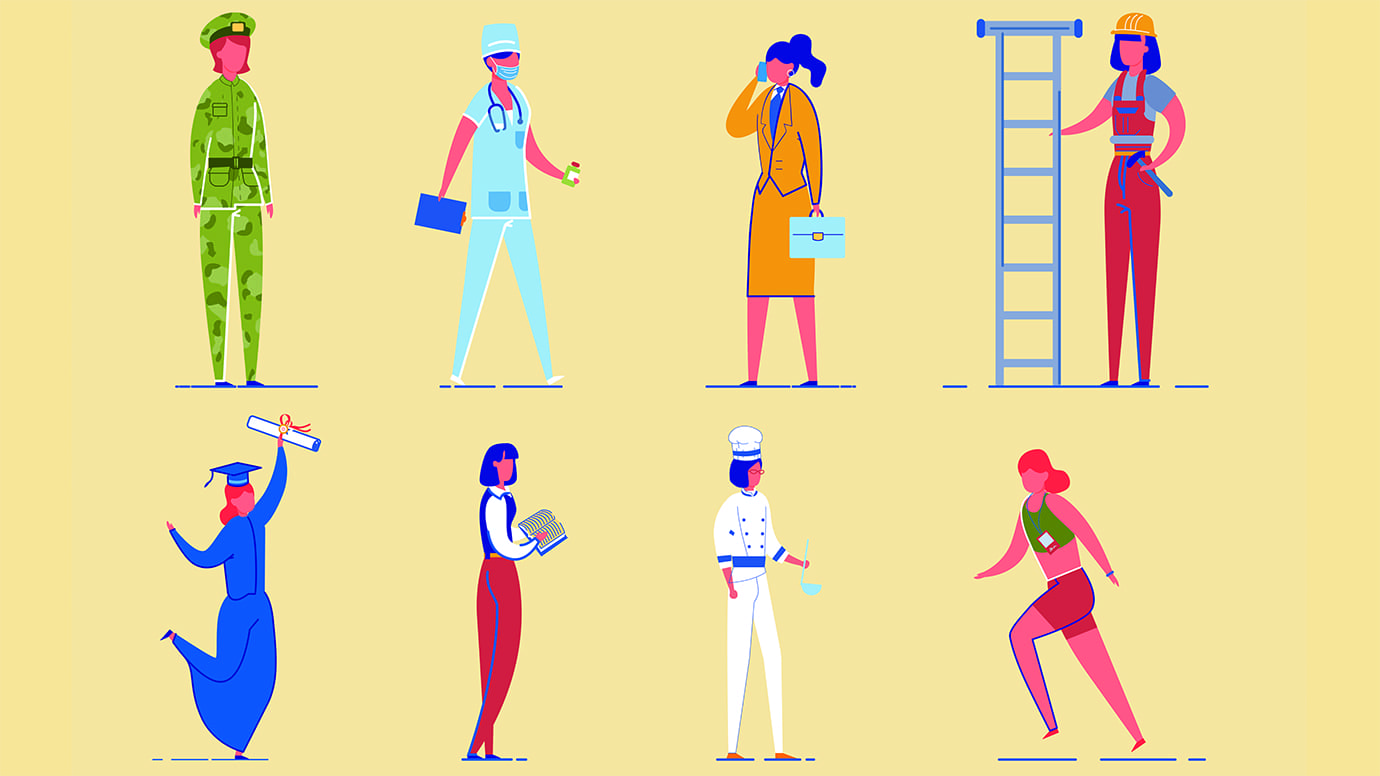 There are solutions, though, thanks to flexible online learning and "portable" careers that allow you to pack up and take your skills with you no matter where you go! By choosing your career field wisely, you can often continue working for the same organization, just from a different business office or perhaps remotely. Or, with the right preparation for one of the common essential careers, you can more easily find an entirely new role in your new location.  
In terms of requisite college degrees, remember, the MyCAA education benefit is available to most spouses, to help with the cost of education necessary for these careers.
If you're a military spouse, below are a few career fields (and the education required) to consider that would be rewarding personally and professionally, and achievable when moving from base to base. 
Criminal Justice
The criminal justice field is a great option for military spouses, as communities everywhere rely on law enforcement professionals to keep people and properties safe. From law enforcement to homeland security, there are plenty of options. Depending on your focus and education level, your salary may vary. For example, in 2019, the median salary was $65,000 for police and detectives, with projected job growth of 5% by 2028. Those who enter occupations in border security and intelligence, terrorism prevention and analysis, or emergency and disaster planning, however, could see much higher average wages. Emergency management professions, such as these, are also expected to grow by about 5% by 2028.
Suggested education: Bachelor's degree in Criminal Justice (or one of its related specialties, like Justice Administration or Legal Studies). Most police and detectives must also graduate from their agency's training academy before completing a period of on-the-job training. 
Accounting
Another option is the field of accounting, where you can work as an accountant or CPA (Certified Public Accountant) for your own business or for a company, and virtually take your career with you. If you work for a local company and need a permanent change of station (PCS), there is a possibility they will allow you to work remotely from your new base. There is about a 6% projected employment growth in this field by 2028, matching the overall rate throughout the job market. This translates to nearly 91,000 new accountant/auditor positions – and a median annual salary of $70,500. 
Suggested education: Bachelor's degree in Accounting (CPAs also need to meet specific state requirements, so you will need to research what those are for your new location)
Social Media
Social media is, by its nature, doable everywhere. As a social media manager, you would be in charge of the social media accounts for a business or organization. You would need to know all about the different social media platforms and be able to multitask. Having a grasp of a company's marketing strategy is also essential, as social media is an integral piece of that overall plan. This job can be done from anywhere, and is a very portable career, both as an independent contractor or a company employee. Job growth by 2028 is projected to be about 6%, with the median annual wage for this role at approximately $56,770.
Suggested education: Bachelor's degree in Marketing
Management
Generally speaking, management is an excellent area when considering portable business careers. One direction to go in is the formation of your own business in your specific area of interest. Another more specific example is an administrative services manager, who typically plans, directs and coordinates activities that help an organization run efficiently, whether on location or from a distance. Employment of administrative services managers is projected to grow 7 percent from 2018 to 2028, faster than the average for all occupations. Median salary for this role is $96,940 annually. 
Suggested education: Bachelor's degree in Business Administration or Management
Human Resources
A fifth suggested option is human resources, where specialists recruit, screen, interview and place workers. They also handle employee relations, compensation and benefits, and training. Human resources specialists generally work in offices, although some, particularly recruitment specialists, travel extensively to attend job fairs, visit college campuses, and meet with applicants. How these activities are impacted going forward is yet to be seen, but virtual recruitment is becoming more common. With a median annual salary of $61,920 for a human resources specialist, this area is projected to grow by about 5% by 2028, with most growth expected to be in the professional, scientific, and technical services industries.
Suggested education: Bachelor's degree in Human Resources
With the demands of the military life, these are a few of the viable career fields for you. With competitive salaries and exciting opportunities, they will not only unveil a profession that travels with you, but, more importantly, a career you'll love.
Whichever path you choose, you can count on Peru State College Online for the knowledge, skills and resources you need to be successful. We're here to assist you in all aspects of your online education, from academic guidance to financial support. For information on our accredited online degrees, visit peru.edu/online.
Source for all statics included above: bls.gov/ooh